High Performance Home Tour (formerly known as The Spring Green Home Tour)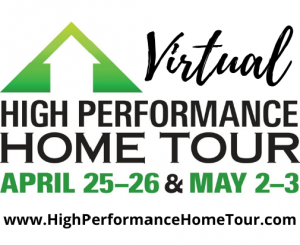 The 15th Annual High Performance Home Tour (formerly called The Spring Green Home Tour) was a VIRTUAL TOUR due to Covid-19.
We are keeping the virtual tour live at www.HighPerformanceHomeTour.com so be sure and check it out!
Join our High Performance Home Tour Interest List to get email updates closer to the event dates.
GET INVOLVED! HBA Members interested in joining the High Performance Home Tour committee should email julie@hbadoc.com. It is a great way to support your HBA and meet fellow members!
This is a VIRTUAL TOUR so you can preview the online tour guide, check out 3D videos and learn more about the homes from the safety of your own home.
Homes are located throughout the Triangle area, including Durham, Orange, Chatham, Wake and adjacent counties.
Annual multi-site tour of new homes (and newly remodeled) green home certified homes
FREE, Virtual Tour that allows you to see first-hand advanced building practices and materials.
Homes on the tour are certified through one of four programs: National Green Building Standard (NGBS), LEED Certified, Eco-Select and ENERGY STAR.
The online Tour guide as well as mobile media apps for your iphone or ipad are great resources to preview the homes.
Join our Interest List to be updated as we get closer to the event!
Like us on Facebook!
Questions? 919.493.8899 or holly@hbadoc.com
For more info on Green Home and Building Science, connect with the High Performance Building Council or our national partner, the Home Innovation Research Labs. Watch the video below for a testimonial from an experienced Green Home Builder.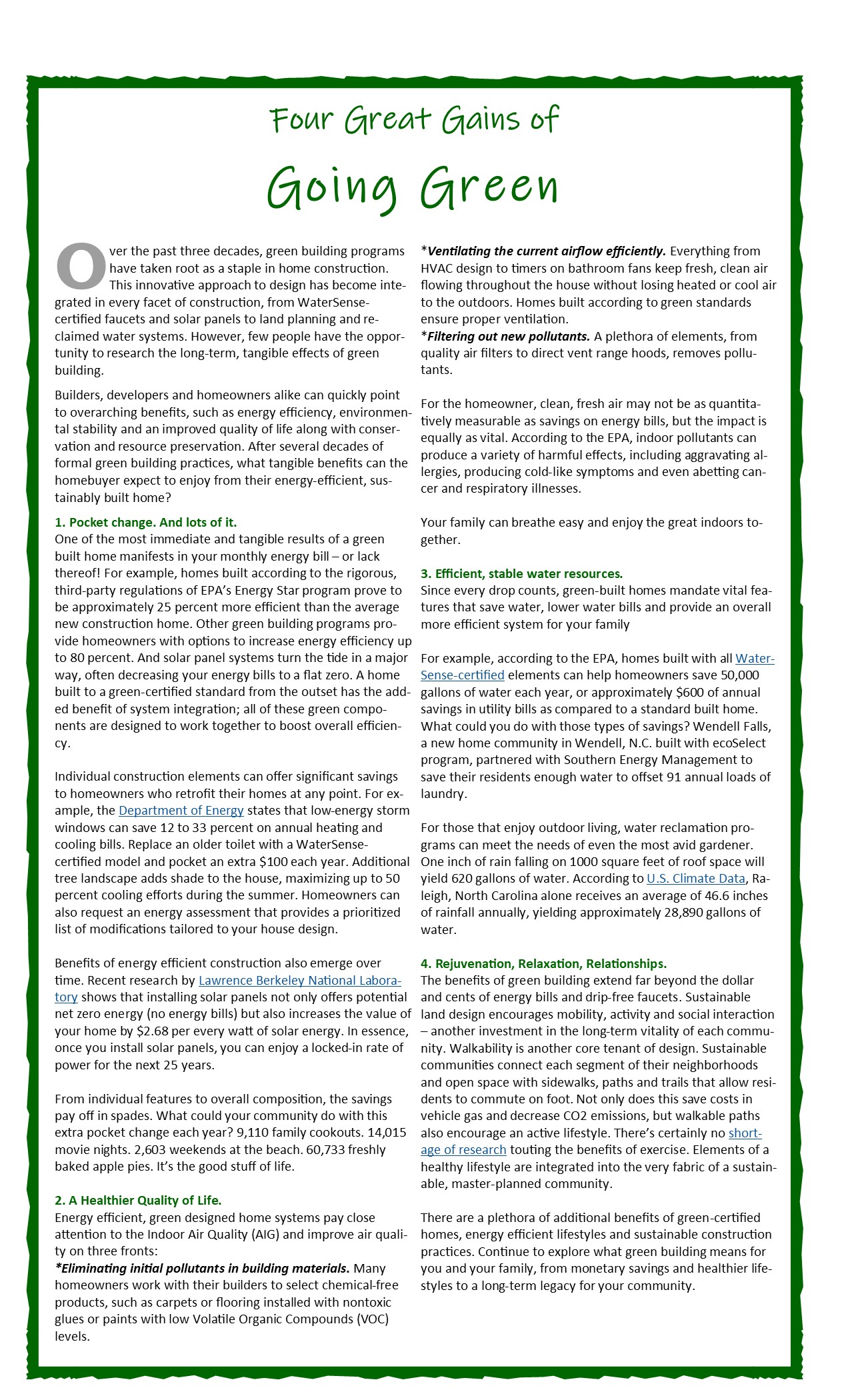 Special Thanks to the High Performance Home Tour Sponsors