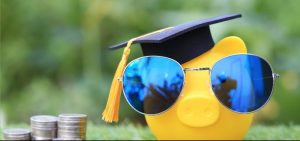 Application & Additional Information
Our Scholarship Program is supported by the HBADOC Foundation and has been in place since 1997. The Program is open to all graduating high school seniors in Durham, Orange & Chatham Counties who are planning to pursue a higher education degree in a field related to the home building industry. To date, we have awarded over $250,000!
To be considered, all applications must be received (or postmarked) by Tuesday, March 15, 2022. FOR AN EXTENTION OR ELECTRONIC SUBMITTAL INSTRUCTIONS, CONTACT SELINA DAY. Scholarships are worth $1,000 and must be applied to the 2022-2023 school year at the institution in which the student is enrolled.
Questions about the application process? Please contact Selina Day or call our office (919) 493-8899.
2022 Scholarship Fundraiser
Annual Membership Meeting: Casino Night & Auction Scholarship Fundraiser
The HBA raises money for our Scholarship Program by holding an annual Casino Night & Auction Scholarship Fundraiser in November. If you are interested in making a donation towards this program, please contact Holly Fraccaro.