May 15, 2023: Early Bird Deadline ($1,850 per entry)
June 15, 2023: Regular Deadline ($2,100 per entry)
June 15, 2023: Sold & Occupied Entry Deadline ($1,700 per entry)
*Sold & Occupied homes must have been built in the last year. They will not be open on Parade weekends but will be eligible for judging (Homeowner must agree to have the home open & available on September 28. Builder may list as "by appointment only".
July 14, 2023: Final Deadline ($2,600 per entry)
July 14, 2023: Birthday House Deadline ($1,500 per entry)
*Birthday House homes were entered in the previous years' Parade of Homes. Birthday homes are eligible for judging IF they did not win Gold the previous year.
July 14, 2023: Coming Soon Entry Deadline ($600 per entry)
Special Thanks to our Parade of Homes Corporate Sponsors: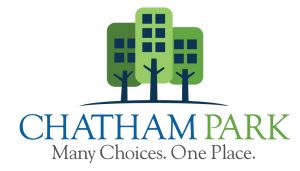 Countdown to the 2023 Parade of Homes!

Come to Look, Leave Inspired! The Triangle Parade of Homes is an annual, free tour that is open to the public and is the best way to view the newest homes and the newest communities throughout the Triangle.
Walk it. Love it. Share it. 
​ www.triangleparadeofhomes.com
General Information about the Parade of Homes:
Multi-Site Parade - free & open to the public.
No registration is required. No tickets required – visit any and all homes at your leisure in the order you prefer!
Visit www.TriangleParade.com in late September to search homes based on specific criteria that meets your needs.
Pick up a Durham, Orange & Chatham Parade magazine at any Parade home and use for the rest of your tour. Please note there is a separate book for Raleigh/Wake County entries.
We invite you to use the Parade of Homes to learn more about the builders & neighborhoods that make this region one of the best places to live in America. These homes are specifically selected to represent the latest in design, trends, and styles.  With prices ranging from modest to exquisitely elaborate, there is something for everyone!