New Neighborhood Expo for REALTORS

The 2020 New Neighborhood Expo for REALTORS will be a VIRTUAL HAPPY HOUR event on Thursday, September 10!
Due to Covid-19, we will be doing a virtual Happy Hour event. We have talked with the REALTOR community, and they are very excited about this format and feel it is the safest way to connect agents with new home builders and associates.
Limited number of Builder presentations are available - and they are going fast. Click Here to reserve your time slot.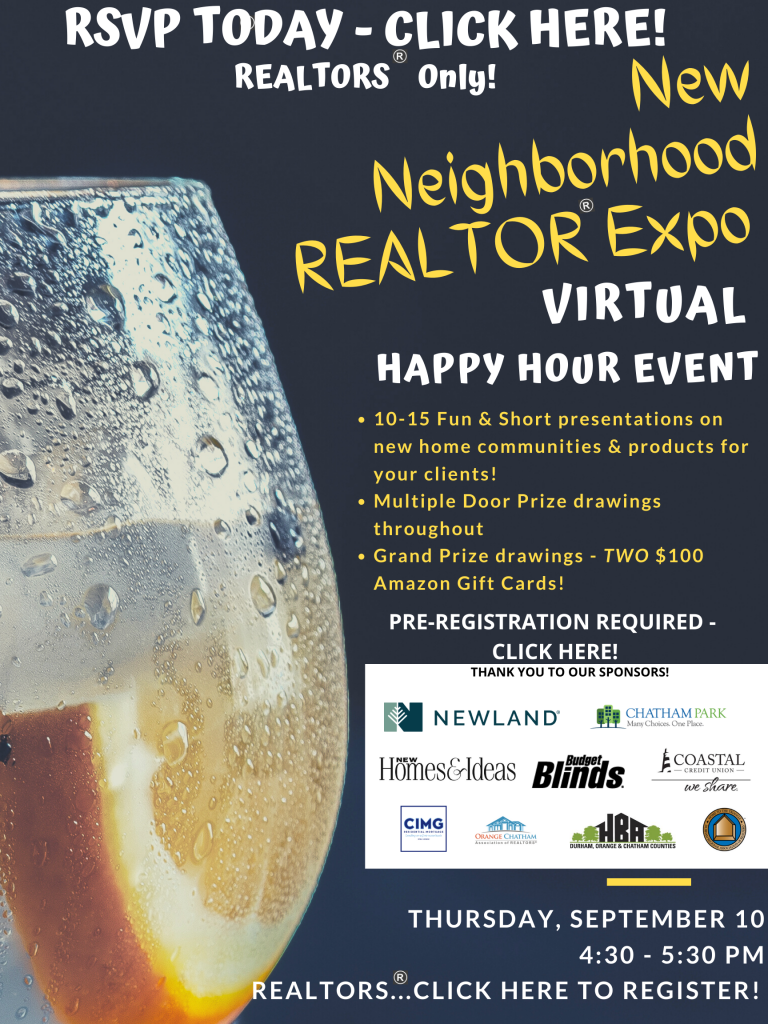 Special Thanks to our 2020 Sponsors: